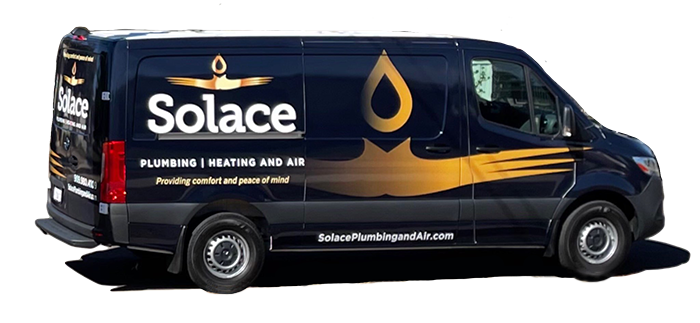 Efficient Drain Cleaning
in Rancho Cucamonga, CA, and the Surrounding Areas
From food scraps to grease and toilet paper, residential drains are subjected to many things on a regular basis. This constant use and exposure to such substances have the potential to contribute to clogs, backups, and other drain issues. Rest assured that Solace Plumbing Heating and Air is the company you can confidently turn to for fast, reliable drain cleaning in Rancho Cucamonga, CA, and nearby areas.
A Range of Drain Cleaning Options
Professional drain snaking or augering is one of the most common and reliable options for drain cleaning. It can be highly effective on many sources of clogging, even tree roots in some instances. Pressurized water or hydro jetting may be used for more significant blockages.
What Are Signs Your Drain May Be Clogged?
Seeing water come back up in your sink, tub, shower, or toilet when using any of these drains are used is one of the more noticeable signs of a clog. It's also a good idea to contact our drain cleaning company if you are noticing:
Drains down unusually slow
Water going down and coming back up
Leaks around locations like the base of your toilet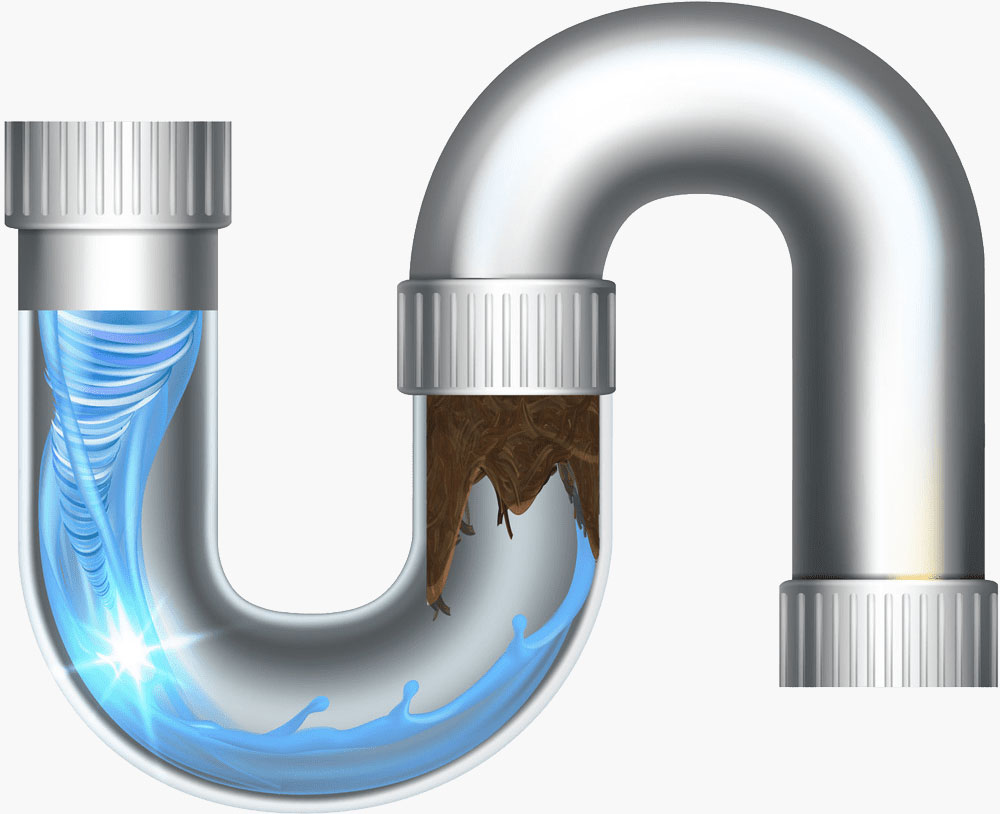 Common Sources of Clogging
Simply using your household drains over the years is one of the most common reasons for drain clogs. This can happen from a slow and steady accumulation of grease, oils, fats, food particles, shampoo, and other things that often go down residential drains. Clogs can also be entirely or partially caused by small objects that get into drains and, in some cases, tree roots.
Drain Cleaning Process
We start the drain cleaning process with an inspection, which is usually done with a high-resolution video camera. The results let us know what method is going to be safe and appropriate for the drain that needs a thorough cleaning. In many instances, snaking effectively clears a household drain. Other times, however, we may use other techniques if the blockage is severe, such as full-on plumbing repairs.
Keep Your Drains Working Properly
The most effective way to accomplish this goal is to be mindful of how household drains are used. This is something you can do by putting wastebaskets in kitchens and bathrooms to provide a drain alternative for getting rid of certain things. Regular cleanings for preventative purposes can also be beneficial and avoid emergency plumbing problems.
Why Choose Us for Drain Cleaning
Whether you're contacting us about repairs, drain cleaning, or any other services a top plumber in the local area should provide, you can expect high-end service, parts, and products. Our team brings more than a century of combined experience to each job. We also treat our clients with:

15% discounts on any service


BOGO drain cleaning options


15% discounts for military members, seniors, first responders, and teachers (back to school)
Frequently Asked
Drain-Related Questions
We recommend having your home's drains cleaned professionally at least once a year to reduce your risk of having an emergency plumbing situation to deal with at inconvenient times.
Contact Our Team Today
to Schedule a Cleaning
Solace Plumbing Heating and Air is the team to trust for all your drain clearing and cleaning needs in the local area. Regardless of the exact concern, expect our team to leave you with clean, properly flowing drains. Contact us today to schedule a residential drain cleaning courtesy of a: