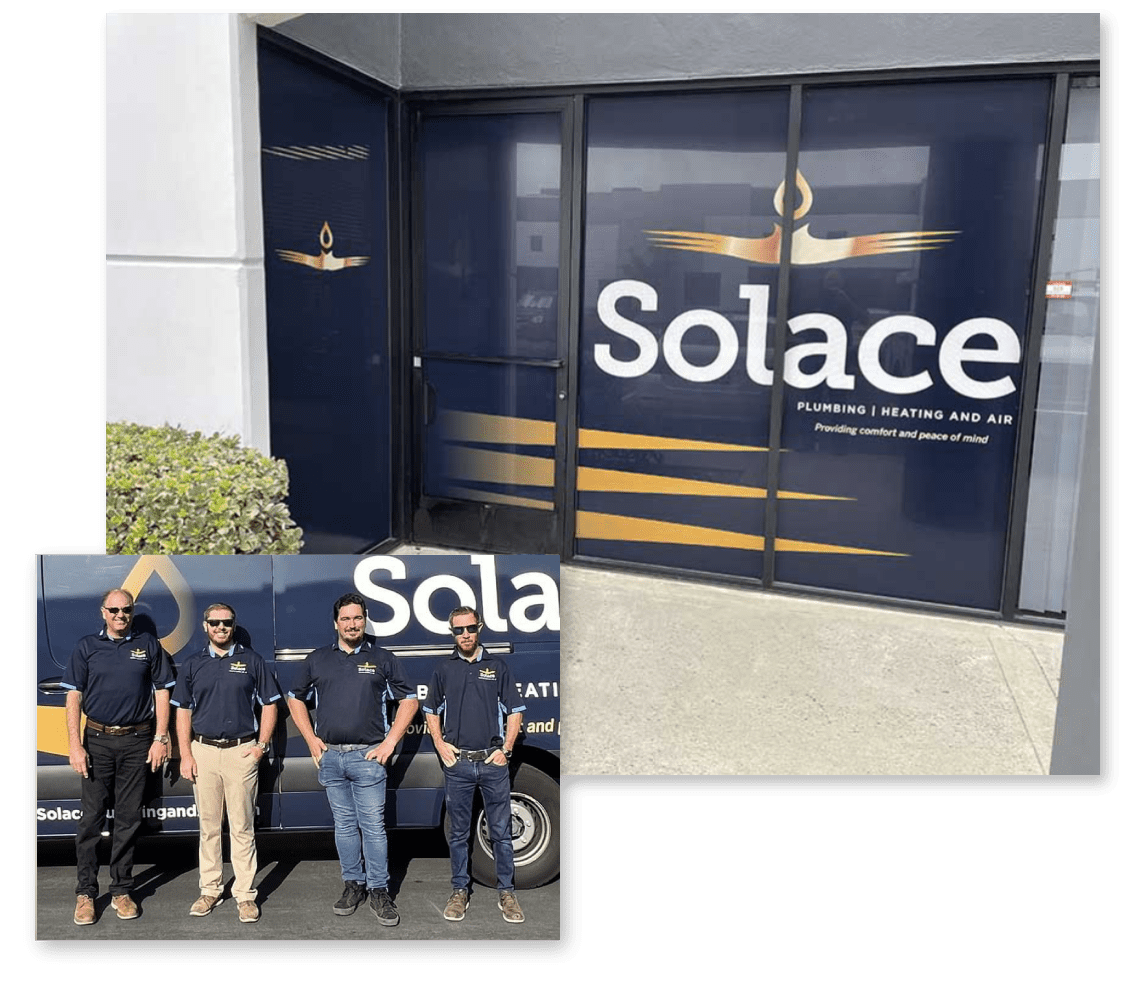 About Company
With More Than 25 Years Of Combined Experience
We take pride pride in solving any problem you may have in a quick, professional and friendly manner.
Hire a plumber and HVAC contractor in Rancho Cucamonga, CA, from Solace Plumbing Heating and Air and know your experience with us will be pleasant and productive from start to finish. With over a hundred years of combined experience in the HVAC and plumbing industry, our team is always ready to address any heating, cooling, or plumbing needs residential customers may have.
Plumbing - When a faucet is leaking or a fixture needs fixing, take comfort in knowing we're just a phone call away. Our plumbing services also include tasks such as unclogging household drains, addressing toilet-related issues, and replacing or installing plumbing fixtures. Read more about our Rebates.

We are always staying ahead by diving into the latest industry developments to serve you better. 
We understand your time is precious, so we're committed to providing swift and efficient solutions.
We're big on open and honest communication. You can count on our competitive rates.