Professional Drain Cleaning
in Fontana and Nearby Areas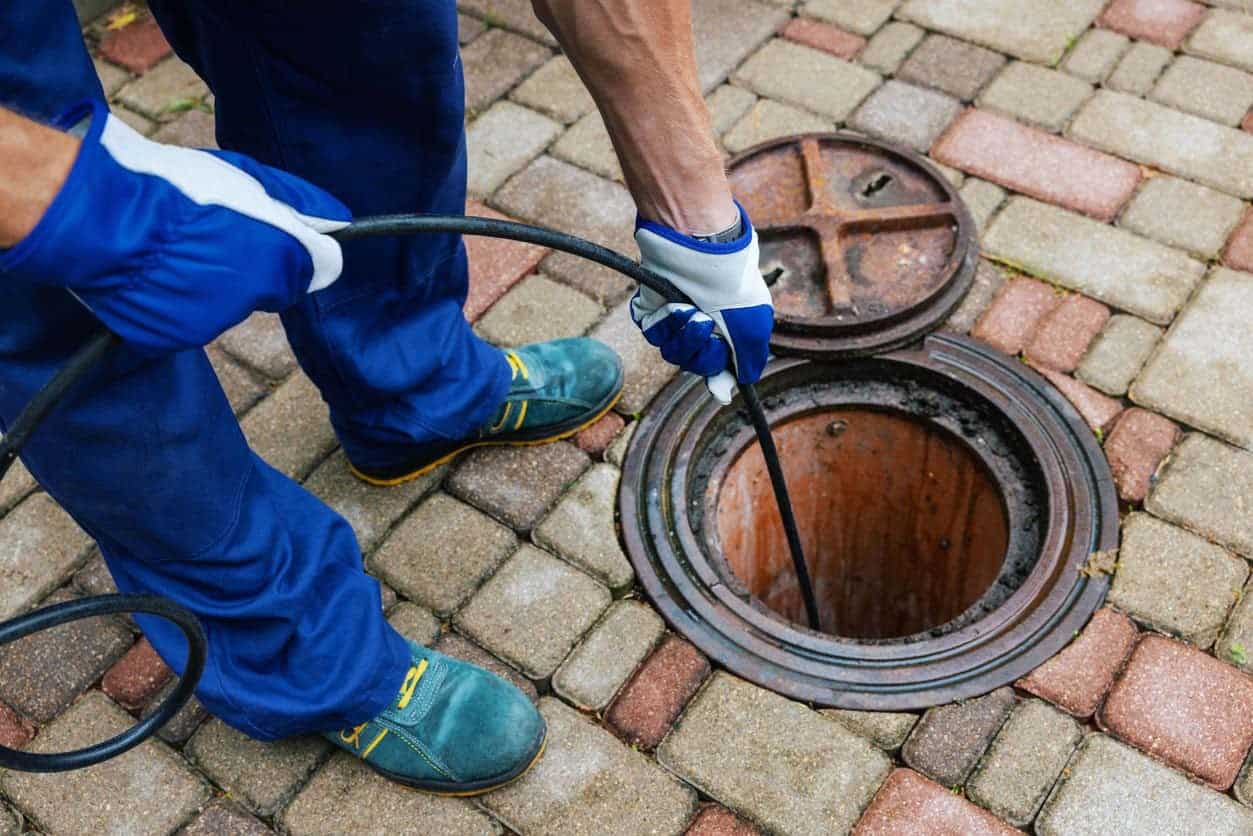 Maintaining the drains in your home goes a long way when it comes to saving money and extended the lifespan of your plumbing system as a whole. Relying on a professional company is often necessary when dealing with a major obstructive clog in any drain. At Solace Plumbing Heating and Air, we provide drain cleaning services in Fontana, CA. Our team has more than 25 years of experience and a satisfaction guarantee for each of our customers.
Benefits of Hydro Jetting
Dealing with a clogged drain is not always simple, especially if the clog is major or is due to excessive buildup that requires an in-depth drain cleaning job. Hydro jetting is one service that Solace Plumbing Heating and Air offers. Some of the benefits of hydro jetting include saving money and efficiently cleaning and clearing your drains with minimal risk of damage or erosion. Hydro jetting is environmentally-friendly and can be used as a tool of preventable maintenance within your plumbing system.
Knowing the signs of a clogged drain can help you reach out to our professional drain cleaning company in time before the problem worsens. Some of the most common signs of clogged drains include:
Water backup: Water backing up into sinks and drains is typically indicative of a clogged drain.
Slow drains: Slow drains indicate a blockage or clog.
Foul odors: Damp, musky, and foul odors may begin to emanate from a drain that is clogged with any material that breaks down and decays over time.
Common causes of drain clogs include hair buildup, soap scum, food items, and even mud or dirt that has been brought in and washed down the drain from the outside. Other items may also become lodged inside any open drain in your home, quickly creating a clog that requires immediate attention from a plumber in Fontana, CA.
Dangers of DIY Drain Cleaning
Leaving drain cleaning in Fontana, CA, up to our professionals is highly recommended, even if you feel tempted to create a DIY drain cleaning solution of your own. Some of the dangers of using a DIY cleaner include:
Erosive Chemicals: Some DIY cleaning solutions involve using chemicals that may erode or deform your drain pipes, ultimately requiring a costly replacement.
Ineffectiveness: Many DIY drain cleaning solutions are ineffective, which may lead to the worsening of a clogged drain that is left alone and not repaired properly.
At Solace Plumbing Heating and Air, we offer thorough drain cleaning, particularly hydro jetting in Fontana, CA, and these other locations:
CONTACT US FOR DRAIN CLEANING SERVICES
Do you have an obstructive clog that is causing backups, slow draining, or even sewage leakage throughout your home? If you are searching for help with your drains or if you are in need of hydro jetting, call on Solace Plumbing Heating and Air for help today. For more information and to schedule your estimate, call us or fill out the online form. We not only provide a satisfaction guarantee, but we also offer HVAC financing to those who qualify. We specialize in:
Plumber in Fontana, CA
Air Conditioning Repair Fontana, CA
Heating Repair Fontana, CA
"*" indicates required fields
8 Different Reasons You Should Hire Us