The Expert In Drain Cleaning
in Corona, CA & Nearby Areas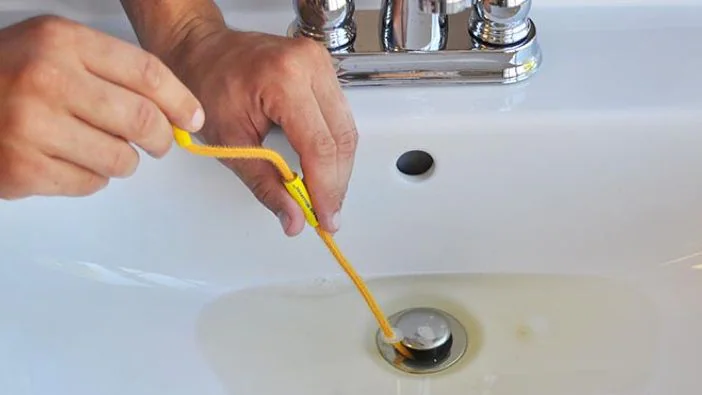 If you need routine or an emergency drain cleaning in Corona, CA, or elsewhere in the vicinity of Rancho Cucamonga, Solace Plumbing Heating and Air is the only name you should remember. We're pleased to offer a full range of drain clearing and cleaning services to local residents and business owners, and we take pride in providing prompt, timely work and dependable results. As our client, you're also sure to appreciate our honest, upfront pricing and complete satisfaction guarantee on all our work.
Let a plumber from Solace Plumbing Heating and Air provide you with the services your drain needs. Be sure to reach out to us immediately.
Determining the Need for Professional Drain Cleaning
Drains and plumbing lines are prone to back-ups for a variety of reasons. Low points and other irregularities in the pipe provide small spots for dirt, hair, and grease to settle out and accumulate, and these accumulations then build up over time as more and more material is deposited. Small cracks in the pipe's exterior can also allow soil and tree roots to enter and block the flow of water.
Signs that a drain or sewer line might be in need of our drain cleaning services in Corona, CA, include:
Slower than normal water flow
A noticeable odor
A splashing or gurgling sound
Frequent sewage back-ups and overflows
unexplained wet spots on interior surfaces or in outside areas
Any of these problems could mean you will need our drain cleaning company right away. At Solace Plumbing Heating and Air, we offer quality services to ensure your home's plumbing system is always in tip-top shape.
The Benefits of Hydro Jetting
As a full-service plumbing company, our crew is equipped to provide safe, effective hydro jetting services. This drain-clearing technique utilizes a powerful stream of pressurized water to break up and clear away roots, dirt and other obstructions without causing harm to the plumbing pipe itself. Hydro jetting in Corona, CA, can usually be performed via a clean-out valve or pipe connection with no excavation or pipe removal required and is generally safer than other methods of clearing a clogged pipe.
Don't Tackle Drain Cleaning Alone
Household drain cleaning products can cause chemical burns and damage to the natural environment, and forceful snaking by an untrained individual could destroy the structural integrity of the pipe. Our team is backed by more than 20 years of hands-on experience in this highly skilled line of work and is standing by to tackle even difficult drain cleaning jobs with skill and expertise, so there's no need to attempt to clean a clogged drain in Corona, CA on your own. You can count on us to quickly identify the source of the back-up and to deliver a customized solution that's aimed at eliminating it for good.
Solace Plumbing Heating and Air offers drain cleaning in Corona, CA, as well as in:
"*" indicates required fields
8 Different Reasons You Should Hire Us