Professional HVAC Contractor and Plumber
in Fontana, CA, and Nearby Areas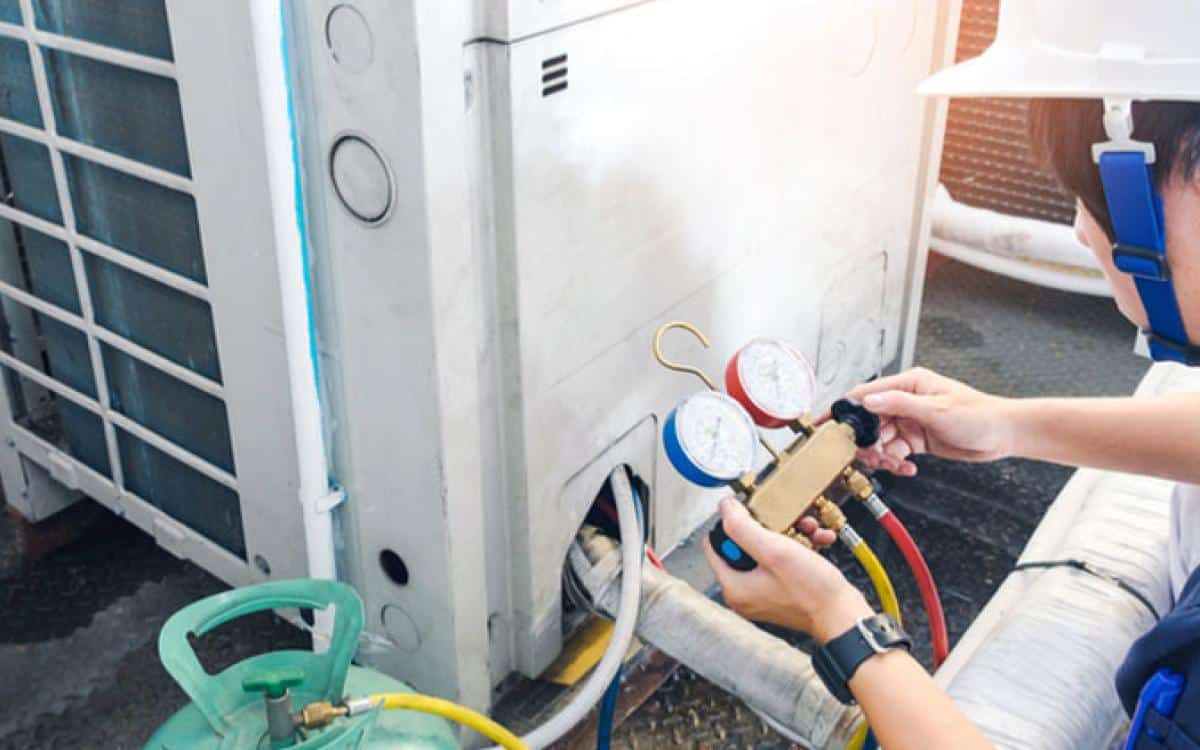 Having a reliable heating system is vital to staying comfortable during the colder months of the year. Regular maintenance and scheduling repairs in a timely manner will help you keep your home comfortable all winter long. At Solace Plumbing Heating and Air, our team provides heating repair in Fontana, CA. We will keep your heating system running smoothly so you don't lose the warmth you need. If you suspect your heating system has a problem, let our industry professionals help you with system maintenance or repairs.
Heating and Air Conditioning Fontana, CA
Solace Plumbing Heating and Air have a long background in providing quality HVAC services to the city of Fontana. Founded in 1913, Fontana is a California city that started off as a very rural agricultural community of vineyards and orchards along what was once Route 66. As the city grew in strides during and following World War II, the city became more of a metropolitan area, catering to homes and businesses and relying less on agriculture and industry. Today, Fontana is known as a major trucking hub of the Southwest region of the United States – mostly due to the fact that it is home to the junctions of the 15, 10, 60, 215, and 210 freeways.
At Solace Plumbing Heating and Air, we are proud to include Fontana in our expansive service area. Our residential and commercial HVAC and plumbing services are known for being highly affordable, valuable, and always above par. We look forward to working with more residents and business owners in the Fontana area in the future to save them more money on their heating, cooling, and plumbing.
Heating and Air Conditioning Repair Services
Both our residential and commercial HVAC customers in the Fontana, CA area can benefit greatly from our emergency heating and air conditioning repair services that are on call 24 hours a day, 7 days a week. Calling us at the first sign of problems and issues with your heating or air conditioning system will guarantee you a rapid response from our repair and service technicians – NATE certified – who can diagnose problems, give you an estimate on the cost of repairs, and perform the necessary repairs (same-day in most cases). Don't sit in an uncomfortable home or business waiting for repairs, call the fastest air conditioning repair: Solace Plumbing Heating and Air.
Plumbing Service and Repairs
We have plumbers on-standby in the Fontana area to tend to all of your plumbing needs. Whatever you need from fixture installations to hot water and water softener issues, to slab leaks, plumbing line breaks, and drain cleaning – our plumbers are expertly trained and ready to help you with all of your plumbing needs.
Heating and Air Conditioning Maintenance
Helping our customers avoid costly HVAC system repairs or breakdowns is a top priority for us. With our maintenance and service agreements, your home heating or air conditioning system will be regularly checked for wear and tear, perfectly calibrated for efficiency, and guarded against unexpected breakage or repairs. Let us take care of your heating repair.
We are also prepared to deal with any type of water heater repair.
Heating and Air Conditioning Installation and Replacement
At Solace Plumbing Heating and Air, we are very proud to be Fontana's Bryant Brand factory authorized dealer, which allows us to offer Bryant heating and air conditioning systems, products, and accessories to all of our residential and commercial HVAC clients in Fontana and the surrounding areas. Not only are we a factory authorized Bryant dealer, but we are also the leading HVAC and plumbing company in Fontana, CA. Our expertly trained technicians are trained in the latest HVAC technologies. We can install or replace any of the top manufacturers and models in the HVAC industry.
If you're looking for a reliable HVAC contractor in Fontana, CA, Solace Plumbing Heating and Air is the company to trust. Contact us today to schedule an appointment. We offer a wide range of quality services in the following locations:
Rancho Cucamonga, CA
Corona, CA
Eastvale, CA
Chino Hills, CA
Ontario, CA
Glendora, CA
Claremont, CA
Upland, CA
"*" indicates required fields
8 Different Reasons You Should Hire Us