Cost-Effective Drain Cleaning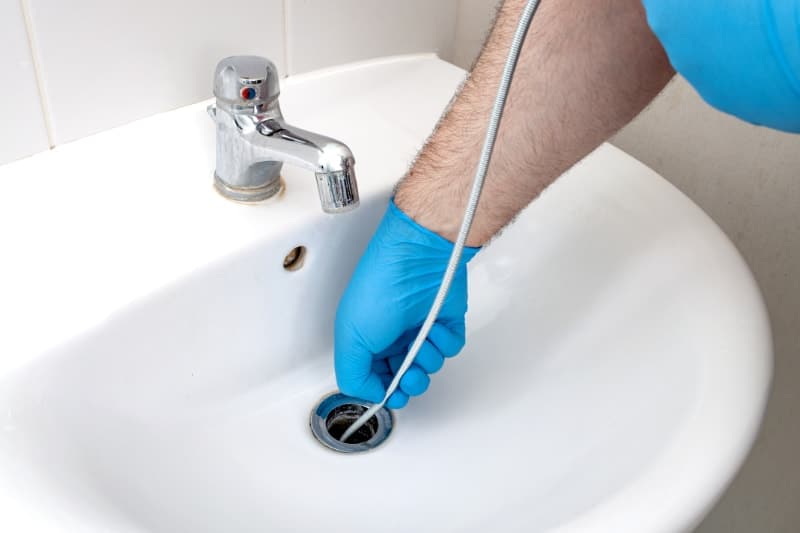 For more than 25 years, Solace Plumbing Heating and Air has been the company to call when you need a plumber in Chino Hills, CA. We make sure to keep even overworked drains functioning as intended. Regardless of the type of drain-related services you need, you will always receive 5-star service from our entire team.
The signs of a clogged drain may not always be as easy to spot as seeing drain water back up or spill all over your toilet bowl. You also likely have clog-related issues that require professional attention from our team if you are noticing gurgling and other usual drain noises. Be on the lookout for water that's backing up in nearby drains, unpleasant drain odors, and water that goes down slowly in your tub, sink, toilet, or shower.
Our Drain Cleaning Options
Our approach to drain cleaning in Chino Hills, CA, will depend on what's going on in your drain lines and what's causing or contributing to clogs. With minor drain issues, snaking or other routine methods may be all that's needed.
With more significant blockages involving pipes, hydro jetting is the option we will recommend. It's a powerful, non-invasive drain cleaning solution that clears away debris – and even tree roots – with strong jets of water. We insert a hose into the drain and a jet nozzle helps break up debris and restore full flow. We also perform thorough cleanings on a regular basis to prevent clogs from developing in the first place.
Why Trust Us Instead of Tackling Drain Cleaning Yourself
We're a third-generation, full-service drain cleaning company that puts customer needs first. With drain cleaning, count on our technicians to arrive on time for scheduled appointments and as quickly as possible when 24/7 emergency assistance is needed.
Avoid a do-it-yourself approach to drain cleaning because DIY efforts often do more harm than good, especially if drain cleaning products that can be corrosive are used. Even a plunger not used correctly can push debris further down a drain and make clogs worse.
Schedule a Drain Cleaning Appointment Today
Give yourself one less thing to worry about by making Solace Plumbing Heating and Air your top choice for drain cleaning in the local area. Satisfaction is guaranteed any time you contact us. Call our team or fill out the online form to get started a free estimate. We look forward to addressing your drain issues right away.
"*" indicates required fields
8 Different Reasons You Should Hire Us