The Expert in Heating Repair
in Rancho Cucamonga, and Nearby Areas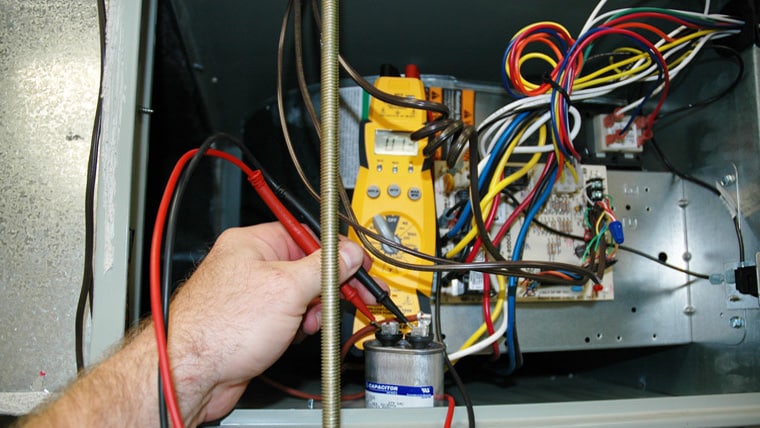 Having a reliable heating system is vital to staying comfortable during the colder months of the year. Regular maintenance and scheduling repairs in a timely manner will help you keep your home comfortable all winter long. At Solace Plumbing Heating and Air, our team provides heating repair in Rancho Cucamonga, CA. We will keep your heating system running smoothly so you don't lose the warmth you need. If you suspect your heating system has a problem, let our industry professionals help you with system maintenance or repairs.
There are many symptoms that your furnace or boiler may need our heating services. It can be easy to ignore some of the signs, but putting off a heating repair can lead to more problems in the future. Our technicians can help you diagnose a variety of problems and recommend specific repairs that best meet your residential or commercial needs. Give Solace Plumbing Heating and Air a call if you notice:
Higher-than-normal heating bills
The heating system running constantly
A particularly cold feeling, even with the heating system running
The thermostat seemingly doesn't work or needs to be continuously adjusted higher
Unusual noises coming from the heating system
The pilot light is yellow instead of blue
Your heating system is over 15 years old
What You Can Expect From Us
If your current heating system needs to be repaired, our team will work closely with you to get it back in working order. Routine maintenance and simple repairs can be performed quickly so you can resume use of your heating system. We understand how vital heat is during the colder months, so we identify the problem and resolve it rapidly for minimal disruption.
Depending on the problem, our technician may recommend a heating replacement. We typically recommend this when the necessary repairs would cost more than the heating system is worth, or when other parts are also beginning to fail and additional costly repairs are imminent.
Benefits of Servicing Your Boiler or Furnace
A malfunctioning heating system can be inconvenient and make your home or business uncomfortably cold. In some cases, it can also be dangerous. However, worry no more with fast and friendly service from Solace Plumbing Heating and Air. You'll have peace of mind knowing you can rely on your system, enjoying a warm and comfortable space. When a heating installation is necessary, we also have energy-efficient options that can save you money.
When you schedule routine heating maintenance with us, you can feel confident that your furnace or boiler will last for many years to come. Our technicians are able to anticipate many repairs before they become a problem, allowing them to alleviate the problem before you experience any interruption in service.
Contact Your Heating & Plumbing Professionals Today
Solace Plumbing Heating and Air can help you prepare for those times when you need the right heat for your home. If you suspect your heating system needs maintenance or repairs, contact our team of experts for more information. We are always ready to provide you with fast and professional services. Call us or fill out the online form to schedule an appointment.
"*" indicates required fields
8 Different Reasons You Should Hire Us