Your Top Plumber and HVAC Contractor
in Eastvale CA, and Nearby Areas
You won't find a company more committed to keeping residential clients comfortable and enjoying stress-free home living than Solace Plumbing Heating and Air. When you need a plumber and HVAC contractor in Eastvale, CA, look no further than our team and you will benefit from more than 100 years of combined industry experience and top-notch service in every way that matters.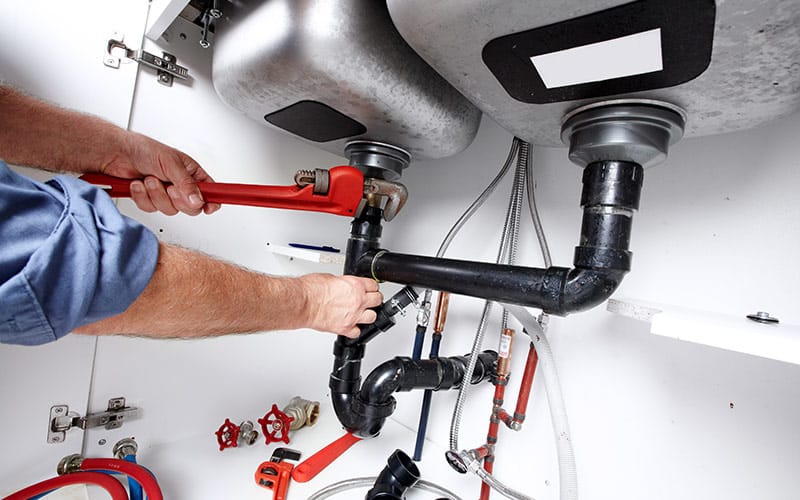 High-End Products and Services
At Solace Plumbing Heating and Air, we specialize in high-end products and service that's also "high-end" in terms of how it's delivered. We have a team of trained, friendly technicians with the supplies, equipment, and resources required to address practically anything that can affect your home's comfort when it comes to HVAC systems and plumbing.
General Plumbing
Most homeowners have plumbing repairs, leaks, fixture problems, and other plumbing-related needs that demand attention from time to time. When such moments arise, we're prepared to size up the situation and offer a cost-effective, sensible solution. We also respond promptly when an emergency plumber in Eastvale, CA, is needed.
Drain Cleaning
Drains sometimes clog, slow down, back up, and do other things that leave you needing a professional drain cleaning. When dealing with any drain-related concerns, we'll use a cleaning method that's safe and effective.
Water Heater Repair
If your water heater is leaking, producing little or no hot water, making odd noises, or doing anything else that's grabbing your attention, we'll find out why and make the necessary repairs. Should replacement be the only option, we'll guide you through the process of selecting a new unit. Our team is also well-equipped to handle any kind of water heater installation, from traditional systems to tankless water heater units. Avoid going the DIY route to avoid voiding the warranty or compromising the water heater's performance early on.
Installation
Enjoy a reliable cooling source for your home by turning to our seasoned pros when it's time for an air conditioner installation.
Maintenance
Keep the cooling system you're using now operating as efficiently as possible with our maintenance service options.
Repair
Our local HVAC experts provide air conditioning repair in Eastvale, CA, for an assortment of residential air conditioning problems.
Replacement
If you have a cooling system that's older, increasingly needing more repairs, or not too efficient anymore, we'll help you confidently select a suitable replacement.
Heating Installation
Confidently sort through your options appropriate for your home and budget with input from our local experts for heating installation in Eastvale, CA.
Heating Maintenance
Mitigate potential issues by contacting us to discuss maintenance options that can ultimately save you time and money,
Heating Repair
When system problems need to be clearly determined, we will be sure to use the right approach to repair them.
Heating Replacement
We are ready to help in replacing your current heating system and provide any guidance you may need to choose a replacement heating source.
"*" indicates required fields
8 Different Reasons You Should Hire Us