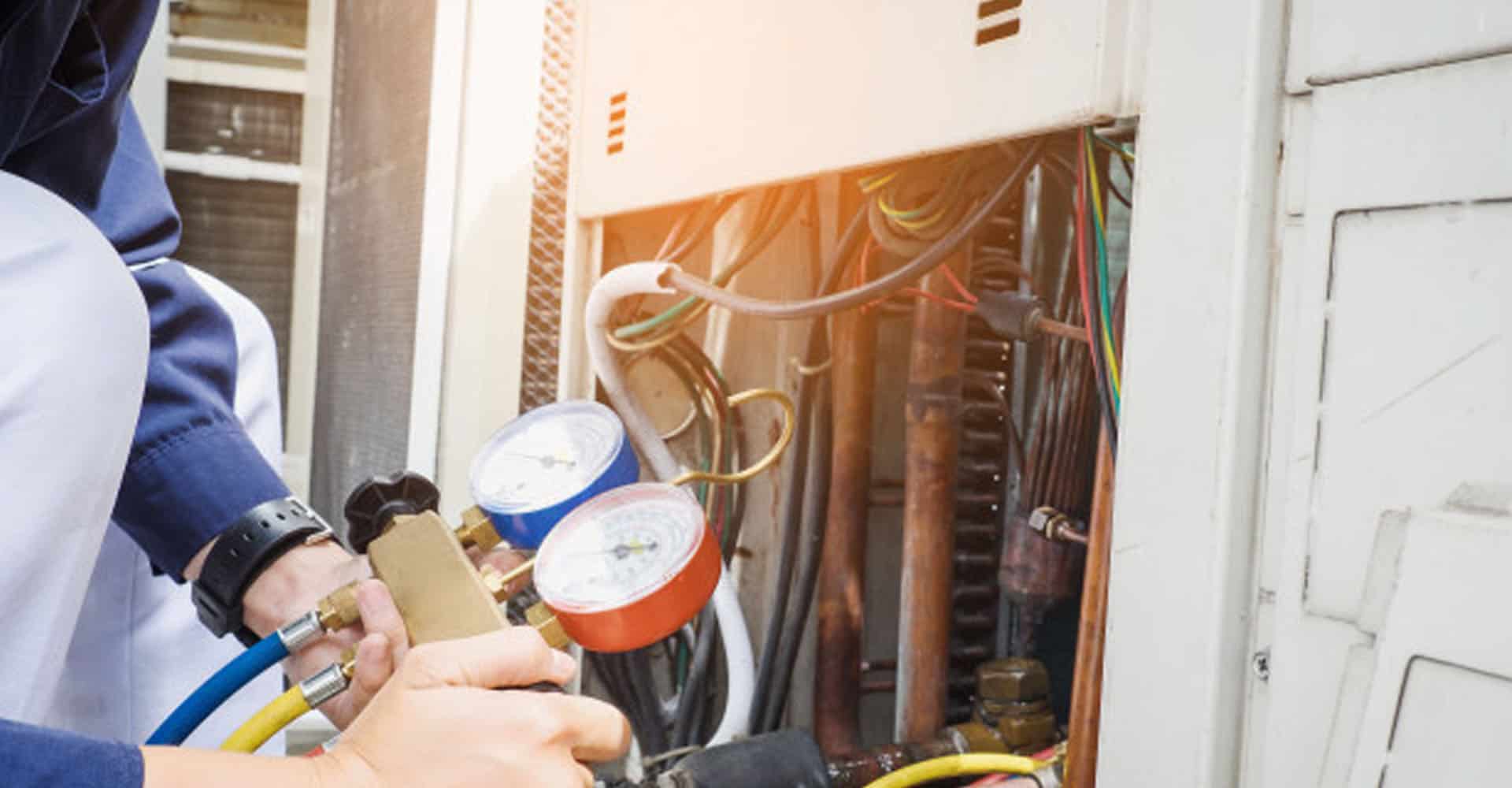 Even in sunny California, there are times of the year when some added warmth is needed. When you do find yourself needing an HVAC contractor because of a heating-related problem, Solace Plumbing Heating and Air is the company that you can trust. For more than 25 years, we've been treating our customers to guaranteed satisfaction and 5-star service.
Main Types of Heating Systems
We serve all common heating system setups. A popular choice with a heat-producing system is a furnace. These are systems that force warmed air throughout your home via ductwork. They can be gas-fueled or electric. Boilers provide heat with steam or heated water, and heat pumps move thermal energy to create heat – although they also work for cooling purposes.
Suddenly having no heat at all is just one of the common reasons to need heating repair in Chino Hills, CA. In addition, contact us if you have a furnace, boiler, or heat pump that won't turn off, uneven heating, cool air coming from vents, or higher-than-usual utility bills. Heating systems can also be affected by a lack of proper maintenance and upkeep.
Your heating system is in need of professional attention when you notice:
Uneven heating
A bad smell coming from your system
Mold that could be related to faulty ductwork or substandard insulation
Thermostat inaccuracies or malfunctions
Our Complete Range of Heating Service Options
No matter what system you use to heat your home, we have all your needs covered Our range of heating services includes:
Heating Repair
Given the need for heating repair should not be limited to convenient hours, we are available 24/7 for urgent repair service needs. Whether the problem is small or more extensive, we will let you know what's going on with your system so appropriate repairs can be made.
Heating Installation
Ready for a new heating installation? Sometimes, this is the best option if repairs are becoming too frequent or costly. With new installations, we will discuss the pros and cons of your various options so you can make a well-informed decision.
Heating Maintenance
Ensure proper heating maintenance to enjoy many years of comfort. Our seasoned technicians can perform routine inspections and checks of your system. What this does is allow potential issues to be spotted and fixed early.
Why Choose Us for Your Local Heating Needs
For three generations now, Solace Plumbing Heating and Air has been a reputable, customer-focused, full-service heating company. Choosing us for your heating installation, repair, or maintenance needs means you can expect honest, reasonable rates as well as a free estimate.
Request Top-Notch Heating Service Today
Make Solace Plumbing Heating and Air your top choice for heating repair and other services. Rest assured that you will be treated to fast, affordable, and dependable results. We are also at your service if you're ready for a new installation or looking to maintain your existing system. Contact an HVAC contractor from our team today to schedule an appointment or request urgent assistance.
"*" indicates required fields
8 Different Reasons You Should Hire Us