Professional Drain Cleaning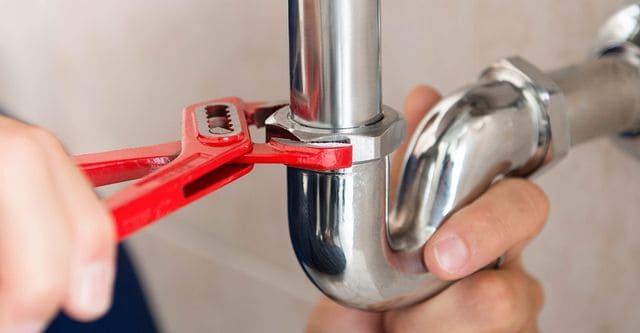 Clogging in any home can quickly lead to costly repairs and replacements when left unattended for too long. Without properly inspecting and clearing the clog, you run the risk of damaging your pipes or even the foundational structure of your home. As the top drain cleaning company, Solace Plumbing Heating and Air can maintain, repair, clean, and replace your drains as necessary to keep your home's plumbing in excellent condition at all times.
Hydro jetting is beneficial with an ongoing maintenance service plan as well as whenever you have a major drain in your home. We recommend hydro jetting because not only is it sustainable and clean, but it is highly cost-effective and effective in action while simply using high-pressured water to get the job done.
Common Signs of a Clogged Drain
Some of the most common signs to watch for in your home that may indicate that you have a clogged drain include water backing up into your drain, slow-draining drains, and even foul odors that smell of water, dampness, or rotting food.
Most drain clogs a plumber in Eastvale, CA, will encounter are caused by similar items and materials. The most common culprits of a drain clog is typically hair or soap scum buildup. However, additional culprits may include mud, grime, dirt, food items, and even objects that do not belong in the drain, such as small toys, hair clips, or other bathroom accessories.
Flooding and leaks are indicators of an even larger clog that requires immediate drain cleaning in Eastvale, CA. At Solace Plumbing Heating and Air, we can help with inspecting and detecting the culprit of any drain clog in your home, no matter how big or small the problem is.
Dangers of DIY Drain Cleaning Solutions
A recent trend involves DIY drain cleaning tips and solutions for clogged drains being shared on various websites, blogs, and social media networks. However, it is often best to steer clear of DIY if you are not experienced with plumbing or handling drains in a professional manner. Some of the risks and dangers of creating and using your own drain cleaning solutions the next time you encounter a clogged drain in your home include:
Lack of Inspection: If you do not have the plumbing inspection tools to inspect the major clog in your home, you run the risk of creating the wrong DIY solution for the job
Chemicals: Many DIY cleaning solutions involve chemicals that are not only potentially harmful to breathe or expose yourself too, but they can cause erosion and the destruction of your drain pipes, resulting in costly replacements
DIY Solutions That Do Not Work: Many DIY drain cleaning solutions simply do not work and are often rendered ineffective.
At Solace Plumbing Heating and Air, we offer a low-cost evaluation fee for all of our clients, allowing you to receive the professional services you require without breaking your bank or budget. We offer drain cleaning services in Eastvale, CA, as well as in:
SCHEDULE YOUR APPOINTMENT FOR DRAIN CLEANING TODAY
Contact Solace Plumbing Heating and Air to enjoy having clog-free drains once again. Call us today or fill out the online form to schedule your appointment with our team.
"*" indicates required fields
8 Different Reasons You Should Hire Us