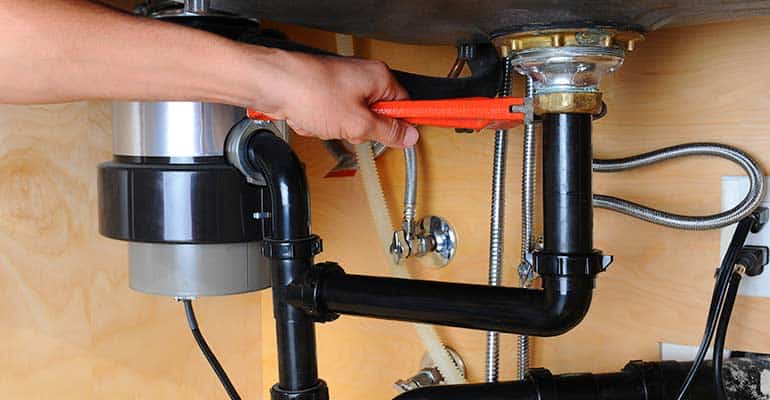 As a full-service plumbing company, Solace Plumbing Heating and Air is a local team that prides itself on top-quality, customer-focused results. You can count on 5-star service when your pipes, fixtures, or other parts of your plumbing system need expert attention. Our team offers a range of solutions for all types of plumbing concerns.
Common General Plumbing Issues
Plumbing repairs can encompass just about anything that could affect your plumbing system in some way. It is for this reason our local industry experts are prepared to handle common general plumbing issues that include:
Dripping faucets
Clogged, constantly running, or overflowing toilets
Low water pressure
Sewer system backups
Jammed garbage disposals
Water heaters that are leaking or not functioning as intended
Why DIY Plumbing Repairs Are Not Advisable
You may think you're saving money by holding off on calling a plumber in Chino Hills, CA, from a trusted company like Solace Plumbing Heating and Air. However, this is rarely the case. Tackling a plumbing repair yourself can be more costly and time-consuming than anticipated. With DIY repairs, there is also the possibility of flooding and other unintentional damage. You may even end up creating entirely new plumbing problems or worse, invalidating any existing warranties.
Our Full Suite of General Plumbing Services
No job is too big or too small for our seasoned plumbing pros. We have the tools, skills, and requirement required to respond to a wide assortment of plumbing services. Our general specializations include:
Fixture Services
Faucets, sinks, toilets, shower heads, and disposals are just some of the plumbing fixtures that need to be properly maintained to work as intended. We also repair any kitchen and bathroom fixtures that need some attention. We properly install new plumbing fixtures as well so are sure to get your money's worth with your investment.
Water Heater Services
From repairs to replacements, we take care of anything that involves a water heater. We'll also help you explore options with traditional and tankless models if it's time for a new installation.
Our general plumbing specialists are also at your service 24/7 for emergency plumbing situations. Whether it is a disposal that's clogged or a faucet that would not turn off, our trained technicians will arrive quickly to restore your peace of mind.
Why Trust Us for Your Plumbing Needs
Solace Plumbing Heating and Air is a third-generation company that has all your plumbing needs covered. We're a family-owned and -operated business that treats clients to prompt, affordable service. Furthermore, we are sure to give you an honest assessment of the situation so you can decide what's best for your needs and budget.
Contact Us for Reliable General Plumbing Service Today
For 25-plus years, our team has been guaranteeing satisfaction and keeping clients pleased and coming back. Call us or fill out the online form today for routine or emergency plumbing assistance. We look forward to working with you
"*" indicates required fields
8 Different Reasons You Should Hire Us