Need Sewer Repairs but Afraid to Damage Your Lawn?
Discover Trenchless Solutions in Rancho Cucamonga, CA!

Every homeowner knows that their lawn is a labor of love. It's the welcoming view from your window, a playground for the kids, and a testament to those weekends you've spent nurturing it. So, the thought of tearing it up for sewer repairs? Absolutely daunting. But here's the good news: with Solace Plumbing Heating and Air, you don't have to make that sacrifice. Our game-changing approach? Trenchless sewer repair.
Operating right from the heart of Rancho Cucamonga, CA, we've embraced this innovative, no-dig method. It means we dive deep to fix those underground issues, all while ensuring your lawn remains untouched and as picturesque as ever. The best part? You're back to a fully functional home without any backyard chaos.
So, next time sewer troubles loom and you're dreading the aftermath, just remember Solace Plumbing Heating and Air. We're redefining repairs in Rancho Cucamonga, one undisturbed lawn at a time.
Redefining Sewer Services with Trenchless Sewer Repair in Rancho Cucamonga, CA
Remember when fixing sewers meant a ruined lawn? Those days are over! At Solace Plumbing Heating and Air, we're changing the game in Rancho Cucamonga, CA. With our slick trenchless methods, your yard stays neat while we get things flowing right again.
Trenchless Sewer Line Repair
Unwanted blockages or pesky corrosion messing with your peace of mind? We're here with a solution that won't turn your garden into a battleground. Our trenchless sewer line repair tackles the heart of the issue, leaving the beauty of your yard intact.
Trenchless Sewer Line Replacement
Sometimes, a patch-up isn't the answer, and you need a full redo. Even then, we've got you covered. With our trenchless sewer line replacement, you get a fresh start without the mess of traditional methods. It's about bringing efficiency home, without the baggage of disruption.
Trenchless Sewer Replacement
Thinking bigger? For those times when the entire system needs an upgrade, lean on our trenchless sewer replacement. Out with the old, in with the efficient, all done in a way that respects both your property and your peace.
The Advantages of Trenchless Sewer Repair
Wondering why trenchless is getting all the buzz in Rancho Cucamonga? Here's a quick snapshot of the benefits that have homeowners making the switch:
Lawn Love: Your garden remains pristine. No chaos, just discreet repairs.
Speedy Solutions: Quicker fixes mean less disruption to your daily routine.
Cost-Efficient: Save on labor, equipment, and post-repair landscaping.
Long-Lasting Results: Top-tier materials ensure you won't be revisiting the same issues anytime soon.
Eco-Friendly: Minimal environmental impact, maximum peace of mind.
Safety First: A method that avoids potential hazards of traditional digging.
Versatility: Adaptable to various challenges, from simple to complex.
Choosing Solace Plumbing Heating and Air means embracing these benefits, giving your home the efficient, modern care it deserves.
Why Trust Solace Plumbing Heating and Air for Trenchless Sewer Repair in Rancho Cucamonga, CA?
At Solace Plumbing Heating and Air, we're all about making your life simpler. When sewer issues threaten to throw a wrench in your day, we swoop in with solutions that are as effective as they are effortless. But hey, don't just take our word for it! Here are some solid reasons why you should make us your go-to guys for trenchless sewer repair:
Yeah, we've been at it for a while. Our team? They're like the superheroes of sewers. Experience? Loads. Passion? Over the top. We've been diving into those underground problems without tearing up the world above for ages.
Always on the Cutting Edge
Tech keeps changing, and so do we. Whether it's the latest gadget or a fresh technique, we're all over it. You get the latest, greatest solutions every single time.
One size doesn't fit all. Especially with sewers. We roll up our sleeves and tailor our approach to what your home really needs. From quick fixes to bigger challenges, we've got the toolkit and the know-how.
Clear Talk, Clear Pricing
Surprises are for birthdays, not bills. We're straight-up about costs. You'll always know what's coming - no curveballs, no sneaky extras.
Who says sewer repair has to be a muddy mess?
Why put up with the old-school chaos of dug-up yards when there's a cleaner, tech-savvy solution? With Solace Plumbing Heating and Air, we toss out the shovels and roll in with advanced trenchless repair tech. Imagine a solution where your garden stays untouched, your flowers bloom undisturbed, and beneath it all, your sewers get the top-notch treatment they need.
But we don't just stop at the tech. With over 100 years of combined experience, we bring expertise and precision to every job. And hey, we understand that top-notch services shouldn't empty your pockets. That's why we sprinkle in some sweet deals, coupons, and discounts, ensuring quality meets affordability.
So, ready for efficient sewer solutions without the backyard battle? Reach out to Solace Plumbing Heating and Air and experience the future of plumbing repairs.
"*" indicates required fields
8 Different Reasons You Should Hire Us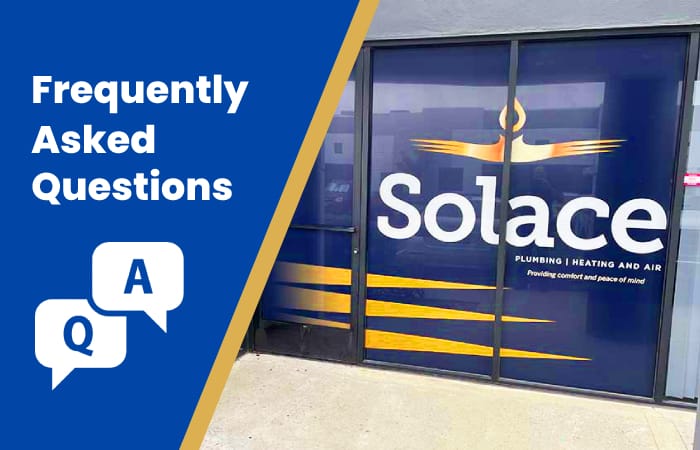 You know the traditional way where we'd dig up your whole yard to get to the sewer lines? Well, trenchless is the superhero alternative. We fix or replace those lines without major excavation. It's like giving your sewer a makeover without all the messy yard drama.