The Most Trusted HVAC Contractor and Plumber
in Ontario CA, and Nearby Areas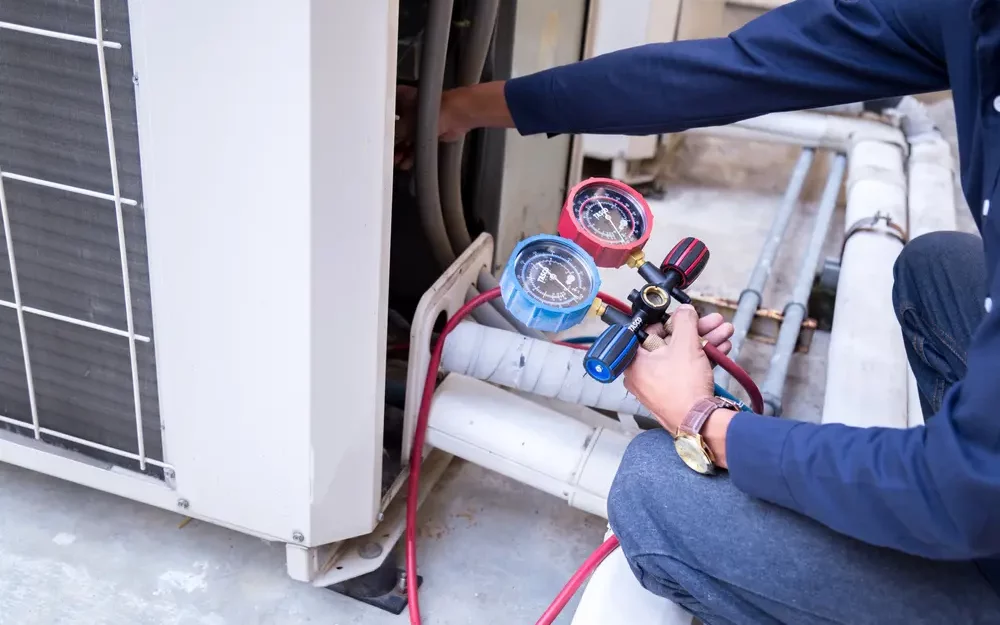 Heating and Air Conditioning Services
Solace Plumbing Heating and Air is a family-owned HVAC company that strives to deliver the best HVAC services that Ontario has to offer. We take pride in being the leading HVAC and plumbing company in Ontario, CA.
We Appreciate Our Ontario Customers
Ontario is a charming city that more than 160,000 people call home. We are proud to serve this lovely area, which is known for its lemon and orange groves thanks to its warm Mediterranean climate and rocky soil. It is also notable for its olive production and houses a historical landmark called The Graber Olive House which is one of the oldest running institutions in Ontario.
At Solace Plumbing Heating and Air, we're here to help make sure that your Ontario home or business's HVAC system and plumbing system are working properly and efficiently so you can rest easy. This why we take our job seriously as a trusted plumber in Ontario, CA.
As a family-owned and operated business, we take our commitment to our clients seriously. We offer quality heating and air conditioning services such as repair, installation, and maintenance, as well as many other services and products, including:
Tankless Water Heaters: Maintenance, Installation, Repairs, and Replacement
Ductless Splits: Maintenance, Installation, Repairs, and Replacement
Furnaces and Heat Pumps: Maintenance, Installation, Repairs, and Replacement
Drain Cleaning
Detection of Leaks and Repairs
HVAC Services
Indoor Air Quality
Keeping your home cool and comfortable is our priority. If you need AC assistance, give us a call and have our skilled technicians install a brand new air conditioning unit for your home, or have an existing system inspected and repaired. We're happy to help take care of all of your air conditioning service needs, whether it's a replacement or an air conditioning repair.
We also offer maintenance contracts, which will ensure that your unit is running efficiently at all times. If an emergency arises, we'll be there to fix the problem right away. For folks seeking quality A/C repair in Ontario, CA, turn to our trusted air conditioning service. Don't let discomfort affect you in your own home. Allow us to service your system, so that we can help keep you cool all summer long!
Whether you need your furnace repaired or replaced, or you need a heat pump serviced, we are able to handle the job. Our financing options make it easy for our customers to have their heating needs, such as a water heater repair, take care of immediately at an affordable price. We'll assess any potential problems and make the necessary repairs.
We'll give you a free estimate before starting any work by our skilled technicians. For top-notch heating repair, give us a call.
Maintenance for your new or existing HVAC system is crucial for a long-lasting, energy-efficient system. We offer stress-free plans that will ensure that your system is running smoothly and effectively. Our technicians will check out your HVAC system to make sure everything is running effectively, and to catch any small issues before they advance into big problems.
When it comes to your home, we understand that you want a service you can rely on. Residents in Ontario, CA can trust Solace Plumbing Heating and Air with all of their HVAC needs.
Call Solace Plumbing Heating and Air today to see how we can assist you in making the most of your home's HVAC and plumbing systems!
We also offer a wide range of services in the following areas:
"*" indicates required fields
8 Different Reasons You Should Hire Us