The Local Team for Air Conditioning Repair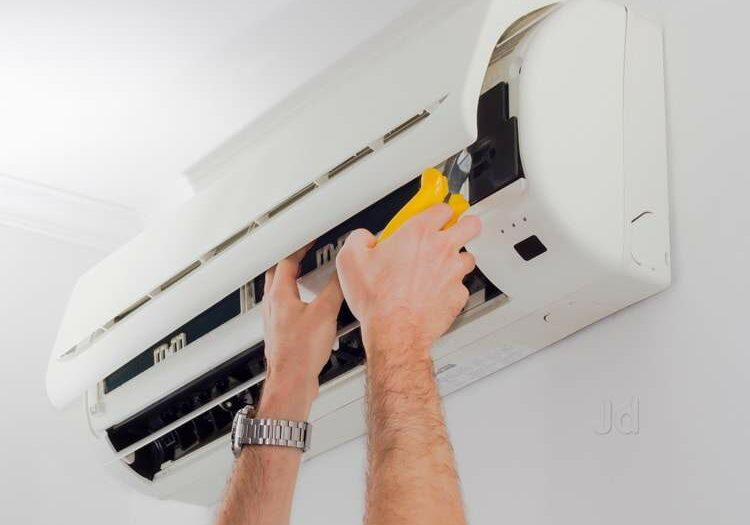 From routine maintenance and service agreement options to urgent air conditioning repair in Chino Hills, CA, Solace Plumbing Heating and Air is the trusted source for all your cooling and comfort needs. For more than 25 years, we have been helping customers enjoy their indoor living spaces even more. We hope to do the same for you through our range top-quality services.
Common Air Conditioning Issues
Not having any cool air at all is one of the most obvious reasons to need prompt and professional air conditioning services. You may also have issues with clogged or dirty filters, restricted airflow, thermostat malfunctions, refrigerant leaks, the evaporator or cooling coil, the condenser unit, or various electrical or moving parts. Signs to look out for include:
Warm air coming from registers even after you double check your thermostat
Irregular cycles
Unusually high indoor humidity levels
Uneven cooling
Unusual noises during operation
Pooled water
Our Complete Range of Air Conditioning Services
We specialize in a wide range of easily accessible and affordable air conditioning services that address all the issues already mentioned above. Our full range of capabilities includes:
Air Conditioning Repair
If you're not familiar with the mechanical workings of your cooling system, it's best to call on our local pros for air conditioning repair. Our skilled technicians will arrive with the right tools, parts, and skills required to accurately determine what's going on with your cooling unit so that the appropriate repairs can be made.
Air Conditioning Installation
Are you just getting ready for a first-time air conditioning installation? Our experienced technicians can help you make a well-informed decision based on factors such as comfort preferences, budget, and the size of your home or the spaces that need to be cooled.
Air Conditioning Maintenance
Reduce your risk of needing urgent repairs or AC replacement sooner rather than later by asking us about our air conditioning maintenance options. With our maintenance agreement, your cooling system will be maintained year-round by our seasoned technicians to ensure optimal function and efficiency.
Air Conditioning Replacement
If we determine that air conditioning replacement is more cost-effective than repair, our team will guide you through the process of selecting a new cooling system that's ideal for your needs. Replacing your older, worn, or outdated AC unit with a new one can ultimately lead to much-appreciated savings and a more comfortable indoor environment.
What You Can Expect From Us
If your current heating system needs to be repaired, our team will work closely with you to get it back in working order. Routine maintenance and simple repairs can be performed quickly so you can resume use of your heating system. We understand how vital heat is during the colder months, so we identify the problem and resolve it rapidly for minimal disruption.
Depending on the problem, our technician may recommend a heating replacement. We typically recommend this when the necessary repairs would cost more than the heating system is worth, or when other parts are also beginning to fail and additional costly repairs are imminent.
Why Trust Us for Your Cooling Needs
For starters, we guarantee your satisfaction when you work with an HVAC contractor from Solace Plumbing Heating and Air. We're also a third-generation company that takes care of its clients with 5-star service thanks to fair, honest pricing, as well as prompt arrivals for scheduled service appointments and even 24/7 emergency AC service.
Solace Plumbing Heating and Air is the full-service air conditioning experts you can count on for results that are reliable and budget-pleasing. We will also provide a free estimate when you reach out to us about any of our air conditioning services. Contact an HVAC contractor from our staff by calling us or filling out the online form.
"*" indicates required fields
8 Different Reasons You Should Hire Us