Stay Ahead of the Storm with Proactive Sump Pump Repair and Installation in Rancho Cucamonga, CA
Protecting Your Home from Unwanted Floods, One Pump at a Time

Heavy rains in Rancho Cucamonga, CA can bring more than just a soothing rhythm to your windows. For many homeowners, it's the dread of potential basement flooding, turning calm moments into anxiety-filled ones. The answer? A reliable sump pump, working round the clock to fend off those intrusive waters.
This is where Solace Plumbing Heating and Air steps in.
Our expertise in sump pump repair and installation in Rancho Cucamonga, CA ensures that you're always a step ahead of any storm. We've tackled wet basements, safeguarded homes, and restored peace of mind for countless families in the area.
So, before the skies darken and the first drops hit the ground, let us help you set the defenses.
Reach out today and let's make your rainy-day worries a thing of the past.
Our Sump Pump Services in Rancho Cucamonga, CA
We all love a good rain, but when the showers threaten to turn your basement into a mini-lake, it's clear that you need a solid game plan. At Solace Plumbing Heating and Air, we've got just the right services to ensure your home remains dry and damage-free. Dive into what we bring to the table:
Sump Pump Repair Rancho Cucamonga, CA
No one wants their sump pump to call it quits right before a downpour. If your pump's acting a bit off or has stopped working altogether, we're on it. Our repair service dives deep, fixing the issues and getting your pump back on track. No more worrying about unexpected indoor pools!
Sump Pump Installation Rancho Cucamonga, CA
Maybe you're setting up a new home or simply upgrading your defenses against the next big storm. Whatever the reason, our installation service ensures your sump pump is perfectly suited for your home's unique needs. Done right, so you can sleep tight, even during the heaviest rainfall.
Sump Pump Replacement Rancho Cucamonga, CA
Old pump giving out? Technology evolves, and so do sump pumps. If it's time for an upgrade, we've got you covered. We'll guide you through the best options and get your replacement set up seamlessly. Because you deserve the best protection against potential flooding.
Keep Your Basement Dry, Come Rain or Shine!
Rainy days should be about cozying up with a good book, not worrying about a potential flood in your basement. That's why we're all about keeping your home dry and flood-free with our top-tier sump pump services in Rancho Cucamonga, CA. Whether it's a repair, installation, or a replacement, our team with over 100 years of combined experience got you covered.
Been dealing with a finicky pump? Or maybe you're just gearing up for the next rainy season? Either way, let us be your first line of defense against unwanted water surprises. Give us a shout and let's fortify your home together. With Solace Plumbing Heating and Air, you're always in safe and capable hands.
"*" indicates required fields
8 Different Reasons You Should Hire Us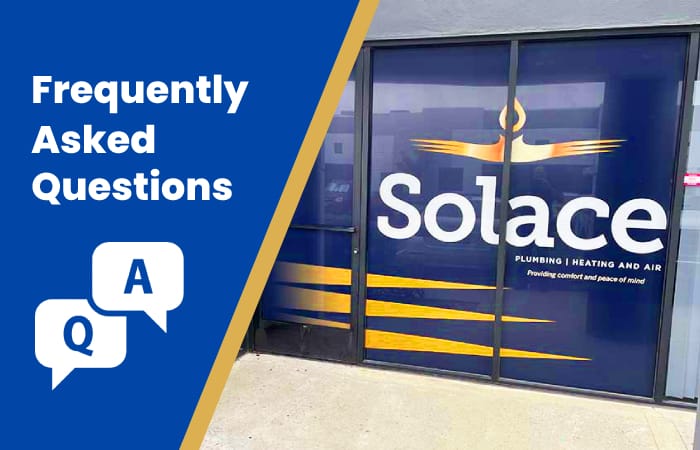 Well, think of a sump pump as your basement's personal bodyguard against water. Whenever it starts to rain and water levels rise, the sump pump gets to work, pushing that water away from your home and ensuring your basement stays as dry as a bone.