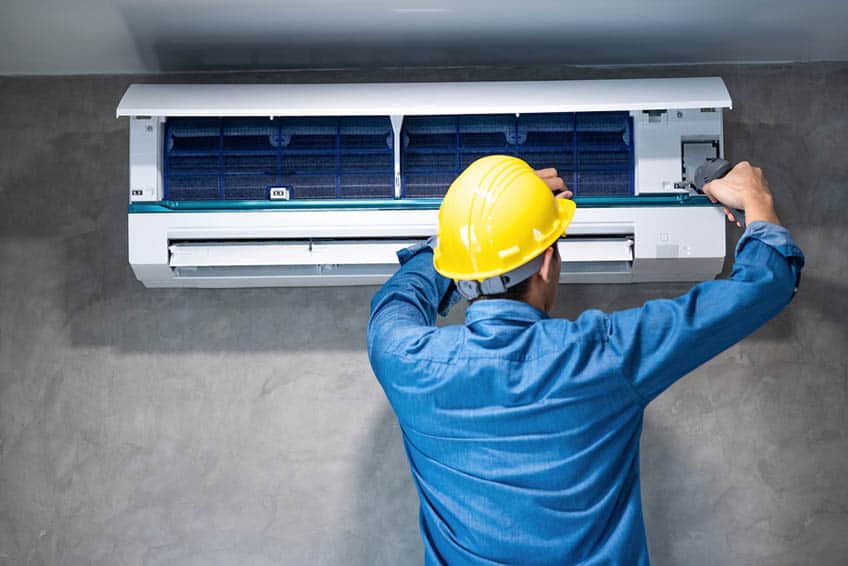 Upgrading to a better and more energy-efficient air conditioning system is an investment that's worthy of a homeowner's consideration. Though installing a new AC system may seem like a fairly simple process, there are some things you need to consider.
Here at Solace Plumbing, Heating and Air, we've helped countless clients with upgrades, maintenance procedures, and air conditioning repair in Corona, CA. Below are the things you need to prepare before installing a new, upgraded air conditioning system.
Understand Your AC System
Before any system upgrade, it's essential to know what system you are dealing with to determine the possible challenges in the air conditioning installation. Make sure you know whether or not your current AC unit is dual or single-stage and its capacity. This helps determine whether or not you will need a new blower motor and compressor if your existing one is too big for the room.
Evaluate Your Contractor
Call your local AC repair company to be sure that they have sufficient experience in the systems you have. Our team provides easy access to qualified plumbing and HVAC specialists from a central location. Let us help you choose the right contractor for all air conditioning maintenance.
Prepare Your AC for Testing
Be sure to test your AC before undertaking any major installation or upgrade to ensure it works properly. If you have a multi-zone system, every vent and outdoor unit should be tested to be sure they are working correctly. Test the air during cold weather before your HVAC contractor starts your air conditioning upgrade.
Clean All Ducts
Cleaning all your ducts before air conditioning replacement will help prevent any silly, preventable mistakes and make sure that there is no debris in the way. Have your ducts inspected and cleaned by a qualified HVAC technician.
Assess Energy Efficiency
Evaluate your existing HVAC system and identify the energy-efficient features of your air conditioner. The more efficient your system is, the less energy it will consume when running. Make this assessment a priority before proceeding with any AC upgrade installation.
For air conditioning services you can trust, turn to Solace Plumbing, Heating and Air. We provide quality plumbing, HVAC maintenance, and repairs you can depend on at all times. We take pride in using premium, high-quality products, and customer-focused service.
Contact us today to schedule an appointment!