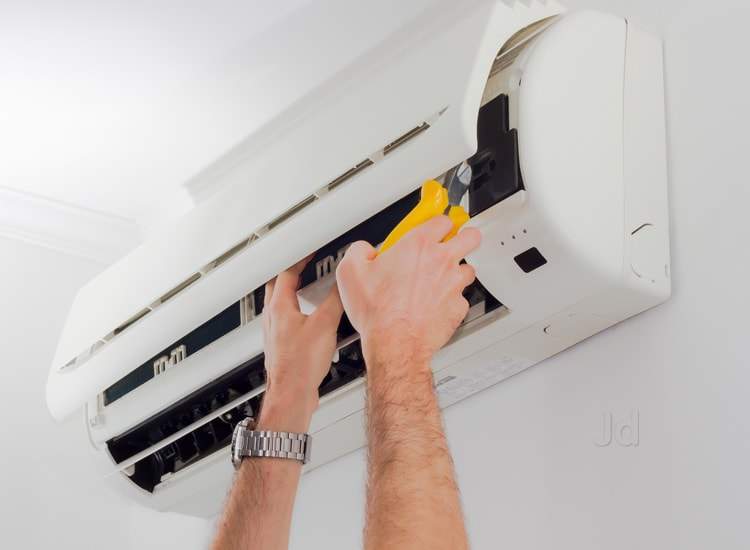 There are many rewarding household maintenance tasks you can perform, but only a few can match the benefits a well-maintained air conditioning system can offer. Besides keeping you comfortably cool throughout summer, proper maintenance helps prevent breakdowns and reduce energy costs.
Although you can rely on professionals for maintenance and repairs, there are some tasks you can do to prevent issues, extend the life of your unit, and improve its overall performance. As the leading name for air conditioning repair in Corona, CA, Solace Plumbing, Heating, and Air recommends these tips to help you keep your AC system in peak condition.
Perform Visual Inspections
Performing regular visual inspections is the only way to tell if your air conditioning system is functioning correctly. Check if the unit looks level. If it's far off the center, you may want to call for air conditioning services to have it leveled up.
Change the Air Filters Regularly
Your air conditioning unit comes equipped with air filters that collect dust, pet dander, and other debris. Over time, these filters become clogged. A clogged air filter can cause icing on your system, making the unit work harder than necessary. Replacing your air filters once per month can help you avoid costly repairs or air conditioning replacement procedures.
Check the Thermostat
The thermostat works to maintain the temperature you want your air conditioning system to attain. Inspect it regularly to make sure it works properly to keep your home at the desired temperature. If you use an old, mechanical thermostat, consider switching to a smart, programmable model.
It's essential to have your unit regularly serviced to avoid untimely repair issues. Professional tune-ups help improve the performance of your system and ensure your unit stays efficient for an extended period.
Whenever you need dependable air conditioning installation, repair, or maintenance services in Corona, CA, and nearby areas, turn to Solace Plumbing Heating and Air. Contact us today to benefit from our services.