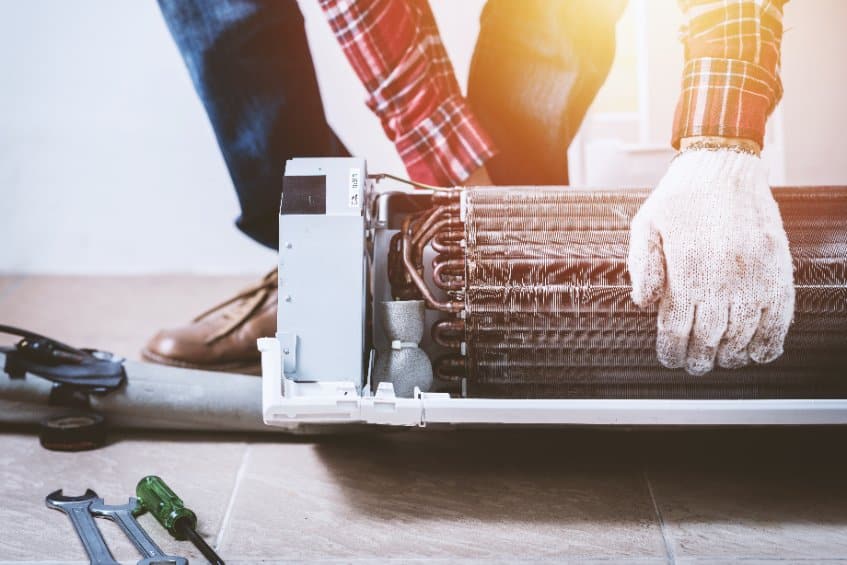 The best time to take a close look at your air conditioning unit is RIGHT NOW. Whether heavily used or practically unused because of downtime, it's always wise to check your AC unit's condition to make sure it's as efficient as can be.
Oftentimes, it only takes a little effort to get maximum efficiency. With just a few smart tricks, you can see significant results reflected in your energy bills. As the top name for air conditioning repair in Corona, CA, Solace Plumbing, Heating and Air presents these smart ways to boost your AC's efficiency.
Stick to a Maintenance Schedule
The best way to solve a problem is by making sure problems don't occur at all. By keeping your AC unit in tip-top shape, it strains less to keep temperatures in your home at optimal levels. Should your unit prove to be too problematic, you may consider an air conditioning replacement to enjoy maximum efficiency right away.
Install a Programmable Thermostat to Regulate Temperature
One of the easiest ways to boost your AC unit's efficiency is to install a programmable thermostat. Air conditioning installation companies will attest how installing one will allow you to set specific temperatures for different times of the day, which will help your AC unit run more efficiently.
Make Use of Ceiling Fans
Ceiling fans are a great way to supplement your air conditioning unit. Not only do they help circulate air throughout the room, but they also help to evaporate the sweat on your skin, which will help you feel cooler. This can help you reduce your need for AC, saving you money on your energy bills. Always consider fan placement during air conditioning services.
Use Window Shades and Blinds
Window shades and blinds can help keep the sun out of your home, which will help keep your home cooler naturally. They can also help prevent your furniture from fading due to UV rays. This is a great air conditioning maintenance practice.
You may be surprised at how easy and effective some of these smart changes can be. By following these simple tips, you can help keep your home cool and comfortable all year long while saving money on your energy bills. For all your air conditioning needs, turn to Solace Plumbing, Heating and Air. Reach out to us today!