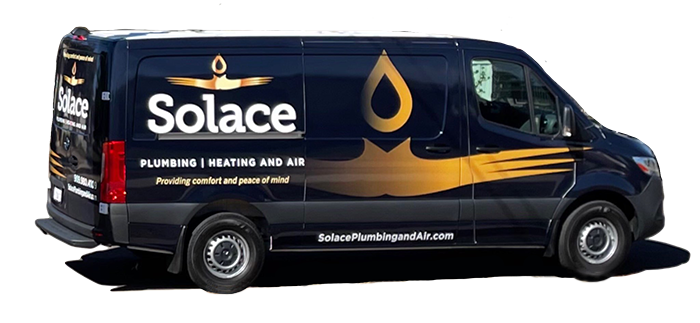 A Host of Services from the Top Plumber
in Rancho Cucamonga, CA, and Nearby Areas
Rest assured a Plumber in Rancho Cucamonga, CA, and the surrounding areas from Solace Plumbing Heating and Air will provide the prompt, reliable service you deserve when issues crop up. Whether it's an urgent drain cleaning or routine need, our technicians are more than ready and capable to restore your peace of mind.
We Are Your Full-Service Plumbing Experts in the Local Area
Solace Plumbing Heating and Air is a full-service plumbing company that quickly and thoroughly resolves a broad range of plumbing problems and concerns. Our local technicians are well-versed in plumbing codes and technology and prepared to give each job the attention to detail it deserves. We serve clients in: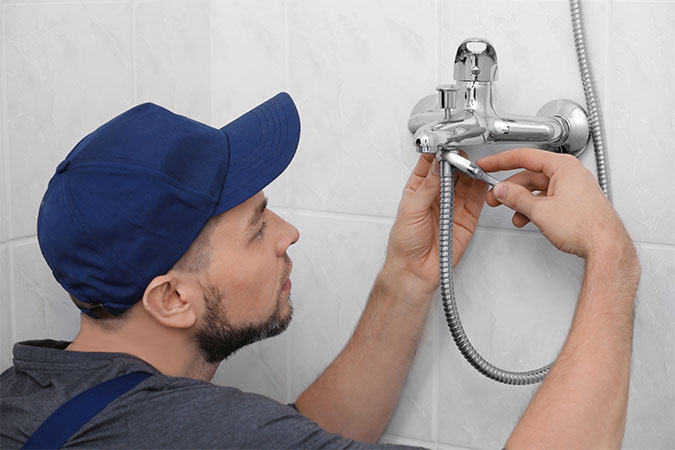 Why You Should Avoid DIY Repairs
We understand the desire to save money and tackle the repairs yourself. The potential risks, however, rarely outweigh the possible benefits. In fact, it's surprisingly easy to use the wrong parts, tighten connections too tightly, or create entirely new problems unintentionally. Instead, err on the side of caution and contact us. We'll explain the problem and your options before making the necessary plumbing repairs.
Prevent a Few Issues from the Get-Go
Both old and new homes alike can be affected by plumbing issues at any time. Realistically, it's not possible to prevent every possible problem that could affect your system and its parts. Still, there are ways you can avoid some of the more common problems that require an inspection or water heater repair. For this reason, we recommend taking the following preventative steps:
Being careful with what you put down your drains
Considering water filtration options if you have mineral-heavy water
Flushing your water heater at least once a year
Talking to our pros if you have home water pressure that's too high
Not ignoring even the smaller issues
Our Range of General Plumbing Services
No job is too big or small for our experienced team. With general plumbing, our range of services includes household repairs that may involve updating fixtures and taking care of minor drips or other smaller issues. We're also the company to call if you need assistance with:
Overflowing or constantly running toilets
New plumbing installations
In case of an emergency plumbing situation, we'll arrive as quickly as possible to minimize the damage and diagnose the problem. We'll then offer a sensible, long-term solution.
Choose Solace Plumbing Heating and Air at All Times
We're a team that takes pride in providing top-notch, high-end products and services. Our trained, dedicated technicians have more than 100 years of combined experience. Our residential customers also benefit from:


Upfront, reasonable pricing

Timely, attentive service

15% military, first responder, senior, and back to school teacher discounts
Answering Your
Frequently Asked Plumbing Questions
Basically, anything involving a water leak or burst pipe should be reason enough to call us for urgent assistance. Backups, clogs, and overflows are also included on the emergency list as far as plumbing goes.
Reach Out to
Our Industry Experts Today
We pride ourselves on treating our residential customers right. Get the personal attention you deserve and the results you expect by making Solace Plumbing Heating and Air your top choice for routine, preventative, and emergency plumbing services. Contact us today to set up an appointment or request emergency assistance when you need a: