The Leading Name for Air Conditioning Repair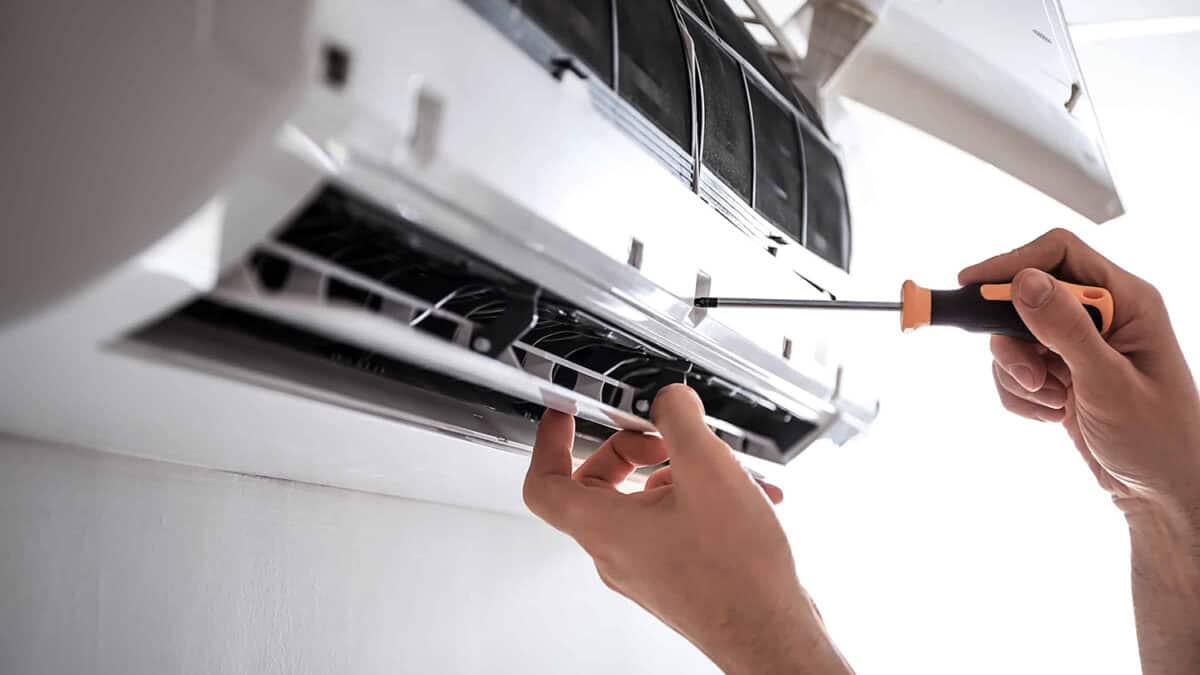 Staying cool and comfortable is a top priority when days get warmer in California. If you find yourself needing air conditioning repair in Upland, CA, take comfort in knowing Solace Plumbing Heating and Air is here to restore any home's cooling system or provide any other AC services you may need.
Our Range of Cooling-Related Services
Solace Plumbing Heating and Air's array of air conditioning services cover everything from routine and urgent repairs to new installations, replacement, and maintenance.
Maintenance
Get more life out of your cooling system with routine air conditioning maintenance. Our seasoned team can perform routine inspections, make repairs when issues are only minor, and offer suggestions with filter types. Talk to one of our technicians about tune-ups to learn more.
Repair
We are more than ready to pinpoint problems and offer solutions. We address a wide range of repair needs quickly and in a way that gives you long-term results. We respond to issues involving wiring, mechanical parts, thermostats, and other key parts and components.
Installation
Be less overwhelmed and more confident about your decision with a new air conditioning installation. Let our technicians offer recommendations based on factors such as home size and comfort preferences. We'll then plan and complete your new installation so everything is ready to use and enjoy.
Replacement
Air conditioning replacement is worth considering if you have a cooling system that's older and showing signs of being increasingly inefficient. We'll assess your unit, discuss your options, and leave the final decision up to you. Should you prefer a full-on replacement, we'll get your new system set up and answer any follow-up questions you may have for us.
Types of Air Conditioning
There are several options to consider for your home. The most common type used in homes today is a central air conditioning unit. This is a two-part system with an outdoor unit linked to indoor components that remove humidity from your indoor spaces. Additional options for your home include:
Heat pumps that use electricity to concentrate warm air within your home to move it outside
Ductless air conditioners with smaller indoor and outdoor parts linked by refrigerant tubing that operate without ductwork
Portable AC units connected to a nearby window with a hose to remove hot air
Window units that cool one room or area
Signs You Need Air Conditioning Service
It's best to err on the side of caution and find out if you may benefit from any of our air conditioning solutions if you're noticing anything out of the ordinary going on with your home's cooling system. Pay particular attention to:
Warms spots in your home
Odd noises or smells when your AC is running
Higher-than-usual utility bills
Leaks near your unit
"*" indicates required fields
8 Different Reasons You Should Hire Us