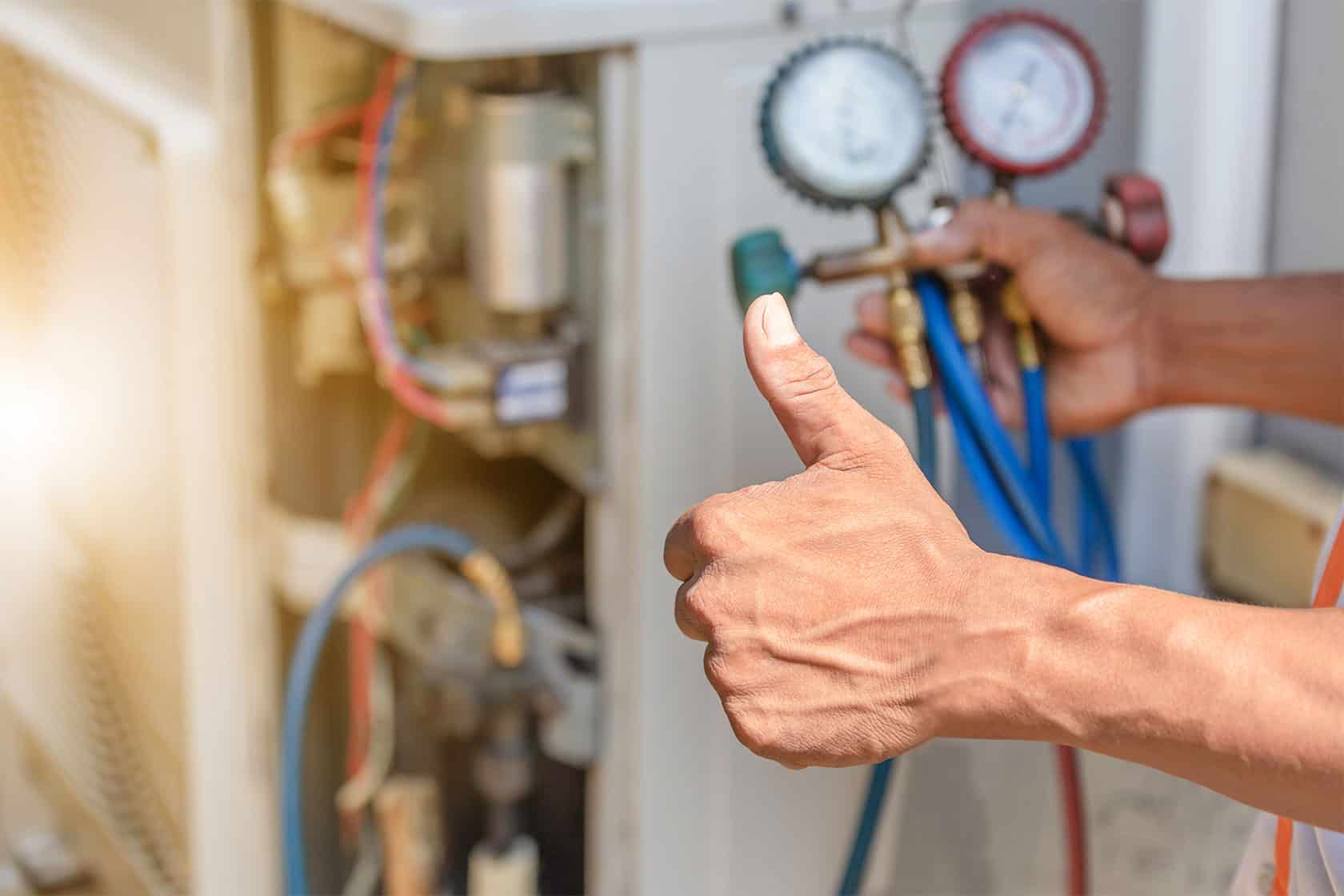 Whenever you are seeing signs of something out of the ordinary going on with your furnace, heat pump, or boiler, Solace Plumbing Heating and Air is the company to call for fast, top-notch heating repair in Upland, CA. For 25-plus years, we have been providing 5-star service for our clients in the local area.
Main Types of Heating Systems
One of the most common heating system options is a gas or electric furnace. These are systems that blow warmed air through ducts and, in turn, throughout your home. A boiler, on the other hand, uses water or steam to provide heat. A heat pump is unique in that it can both heat and cool your home. Fireplaces can provide heat as well, but they usually supplement one of the other systems already mentioned.
There are several possible reasons why any of the heating systems mentioned above may not work as expected. Some of the common heating-related issues you may experience include:
Pilot light or ignition control problems
Clogged/dirty filters
Poor airflow or circulation
Lack of heat or insufficient heat
A heat pump/system that runs too often or not frequently enough
Thermostat inaccuracies or other
Display/setting problems
A Complete Range of Heating Services
At Solace Plumbing Heating and Air, our heating services cover everything heating-related, from new installations to repairs and maintenance. Our full range of services includes:
Heating Repair
We provide 24/7 heating repair for urgent situations. Our team will arrive promptly to size up the situation and recommend an appropriate solution. It is best to act quickly when repairs are needed to reduce the risk of unintentionally making the problem worse.
Heating Installation/Replacement
Despite our best efforts, there are times when it's more cost-effective to consider a new heating installation rather than opt for repairs. Other times, it may simply be time to invest in a new system because the existing one is showing signs of wear or no longer efficient. Regardless of why you're ready to have a new system installed, we will guide you through the process and get everything set up.
Heating Maintenance
Get more life out of your investment by being diligent about heating maintenance. Our seasoned heating pros will check all key parts and components of your system and correct any potential issues that may be discovered.
Why Trust Us for Your Heating Needs
We are a third-generation business that only charges a reasonable evaluation fee to get started. We are also available 24/7 when an urgent heating service is needed. Additionally, trusting us for your heating needs means fair pricing and customer-focused service based on what's right for you.
Schedule a Heating Service Today
Whether it's time for a new heating system or you're looking to maintain the one you already depend on, Solace Plumbing Heating and Air is the full-service company you can trust to get the job done. Your satisfaction is guaranteed any time you need us. Contact an HVAC contractor in Upland, CA, from our team today for prompt, affordable heating service.
"*" indicates required fields
8 Different Reasons You Should Hire Us