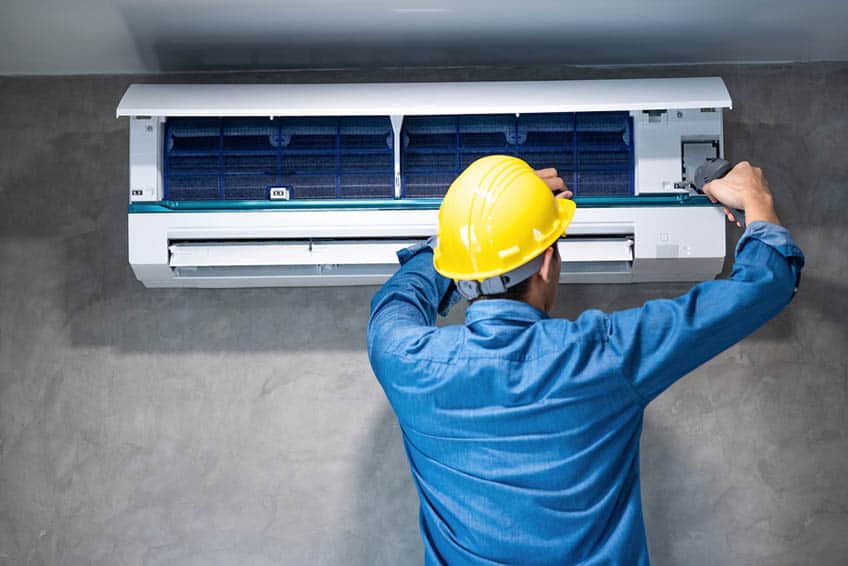 With the colder months fast approaching, it's only natural to want to spend more time indoors and stay warm. Unfortunately, that often means skyrocketing bills because of heating costs. But does staying warm indoors really equate to higher energy bills?
In our many years of providing heating installation in Corona, CA, we've also helped clients maximize the efficiency of their heating systems as well. Below are some of the best and most inexpensive ways you can stay warm indoors.
Block Out Draughts
Reducing heat loss is the most cost-effective way to maintain a comfortable indoor temperature without increasing the thermostat setting in your Heating system. Do your best to keep the windows and doors closed, and double-check the caulking. Fill the spaces under your doors with draught excluders. Create your draught excluder by stuffing tights with used socks if you don't have one. Make sure your chimney is closed, or invest in a chimney balloon to prevent warm air from escaping and cold air from entering.
Toss Rugs Down
This is a much more cost-effective solution than having to spend on heating repair services because you keep wearing down your heating system. To better insulate your property, it is advisable to cover the floors. Tile and laminate floors don't insulate as well as carpet, so they'll feel colder underfoot. Rugs should be used wherever possible to reduce heat loss through the floor.
Let the Sun In
Even in the dead of winter, the sun can still provide some natural warmth, so throw open the drapes. Then, when the temperature outside begins to drop later in the day, draw the drapes to trap the warmth inside. The thicker your curtains, the better they can prevent heat loss. This simple trick can minimize your dependency on your heating system and help you curb expenses on heating maintenance services.
With these smart, inexpensive ways to stay warm indoors, you won't have to spend a fortune on heating bills come winter. For quality heating services, trust only Solace Plumbing Heating and Air. We're the company that's fully committed to providing you with tangible heating solutions that are budget-friendly as well. Contact us today to schedule a service appointment!