Water Heater Repair Services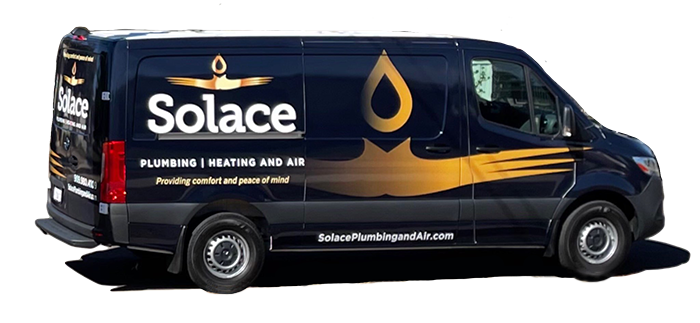 The Expert in Water Heater Repair
in Rancho Cucamonga, CA, and Nearby Areas
When water heater repair is suddenly at the top of your to-do list, Solace Plumbing Heating and Air is ready to help. This is one of the many fast, affordable, top-quality water heater services we provide for our residential customers in the following areas:
Indications You Need Water Heater Repair
Ideally, it's best to avoid an emergency plumbing situation with your water heater whenever possible. You're more likely to be able to do this successfully if you call us as soon as you notice any of the following signs:
Water that's discolored or rusty
Odd sounds coming from your water heater
Leaks around the tank or parts that carry water if you have a tankless unit
Full or partial lack of hot water
Importance of Timely Water Heater Repair
Maintaining convenient, reliable access to hot water is one of the most important benefits of water heater repair in Rancho Cucamonga, CA, and the neighboring areas. Professional repair is also important since it can extend the life of a water heater that's fairly new or in generally good shape. Reducing damage to your property is another reason a prompt repair is important and beneficial. A unit that leaks, for instance, has the potential to result in costly flood damage or issues with mold.
Proper Installation Always Matters
Our team is committed to ensuring proper water heater installation, as well. This allows our clients to maximize the benefits of their traditional as well as tankless water heaters. We recommend tankless units on your planned installation, as these are more energy-efficient units. Best of all, the installation will be a breeze without compromising on space, regardless of where you want us to place them. Take note that installing a water heater is never a DIY project, as this can void the warranty as well as compromise your unit's performance."
Solace Plumbing Heating and Air is the plumbing company to trust for all your water heater repair and service needs. When you hire us for anything related to your water heater, you can expect:

15% discounts for any service

Discounts of 15% for military members, first responders, seniors, and teachers

Honest repair vs. replacement opinions


Over 100 years of combined experience

High-end products and services
Frequently Asked
Water Heater Questions
No water heater will last forever. That said, you can reduce the risk of needing replacement sooner than expected by taking care of plumbing repairs ASAP.
Contact Our
Experienced Local Team Today
With anything involving water heaters, we've got you covered. In addition to water heater repair, Solace Plumbing Heating and Air is your trusted source for top-quality water heater replacement and maintenance in the local area. Call or fill out the form today to benefit from our full range of residential water heater services from your: